ETSY STORE + eCommerce Store
Etsy is an amazing platform and way to sell your handmade products online, but it does have its limitations. If you are looking to build your brand, an eCommerce store is a great addition to your Etsy store. The two biggest advantages of having your own eCommerce store in addition to Etsy are the credibility it gives your brand and the ability to capture customer data. 
Our Etsy Store + eCommerce Store Plan is an affordable, custom eCommerce website design and development plan that includes a custom design, migration of your current Etsy store listings into your new eCommerce store, a plugin that allows you to  connect to your Etsy store, search engine optimization (SEO), and 90 days of support and one-on-one training after your new eCommerce store launches to ensure you feel comfortable managing your new store.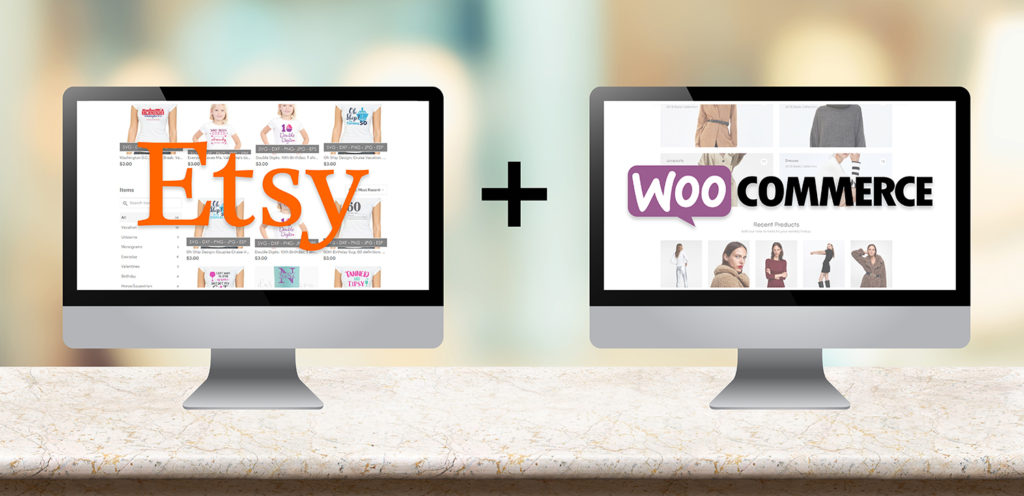 This is a custom design and you own any design graphics or files we create for your brand's site.
Exporting all of your Etsy listings into your new online store!
Adding a plug-in that will allow you to add products to your store and export them to Etsy, so you're not adding twice.
Custom responsive WordPress/WooCommerce design.
Unlimited content pages (home, about, contact, services, etc…)
Custom WooCommerce store design.
Elementor Pro plug-in. Elementor is the best and easiest to use website design editor.
Newsletter/Registration Forms: Ability to collect data from visitors using forms and grow your email list. These forms can be connected to your free MailChimp account to create marketing campaigns, as well as, sent to your email.
Social Media Sharing
MailChimp integration
Google Analytics and Search Console setup and integration
Product Variations: Ability to add variations to products, (Digital, Physical, Size, Color, Group, etc..), and add/mange pricing and images for each variation.
Shipping variations and/or integration with UPS/FedEx/USPS
Product Media: Ability to add multiple images, videos, etc… to product description.
Product Reviews: Ability to allow customers to review the products they recently purchased.
Promos: Ability to add coupon/promo codes to specific products or categories.
Stripe, PayPal, Square payment gateways
Unlimited one-on-one training and support on how to manage your online store up to 90 days after launch. 
SEO, cache, and compression plugins added and setup to ensure speed and search engine visibility.