With over 54,000+ WordPress plugins to choose from. It can be very difficult, as a beginner, to know what plugins will best meet your particular site's needs. 
As a web developer, I build WordPress websites for many different industries, I test hundreds of free and premium WordPress plugins every year.
WordPress plugins and tools can help you grow your online business. In this article, I will share my favorite "Must Have" plugins for virtually every website I build in 2020.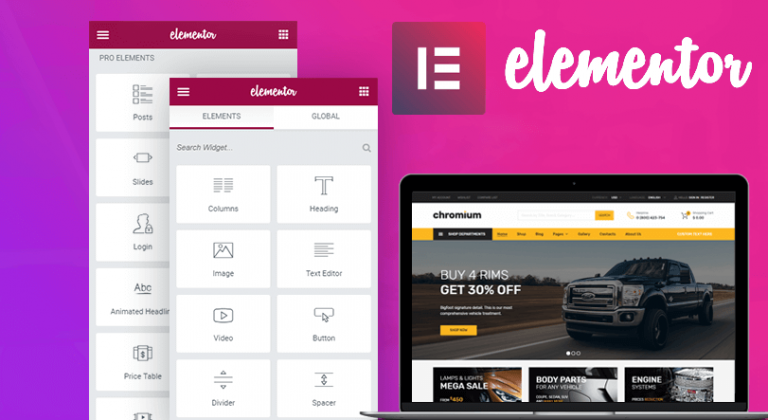 Elementor is a powerful drag and drop WordPress page builder plugin.
It's a live page builder plugin meaning you get to see your changes live as you edit it with Elementor. To start you simply add a section and choose how many columns you want in a given section. 
You can then drag and drop elements from their easy to navigate design panel to your sections. Elementor comes with tons of elements to choose from. The offer both a free and Pro version.
Elementor has many ready-to-use templates that you can easily insert into your pages. You can also import templates or even save and export templates you create.
Elementor: Free
Elementor Pro: $49 for single site license.

All websites need at least a contact form to makes it easy for your visitors to get in touch with you. WP Forms is an amazing, user-friendly contact form plugin for WordPress.
WP Forms is a drag & drop  form builder that allows you to easily create forms.
Contact Forms
Email Subscription Forms
Online Order Forms
Payment Forms
Surveys
Polls
Login/Registration Forms
And Much More.
WP Forms integrates with the most popular marketing and payment platforms.
I use WP Forms on all my WordPress websites, and highly recommend their WP Forms Lite Version for most websites. 
WP Forms Lite: Free
WP Forms Pro: $39 for single site license.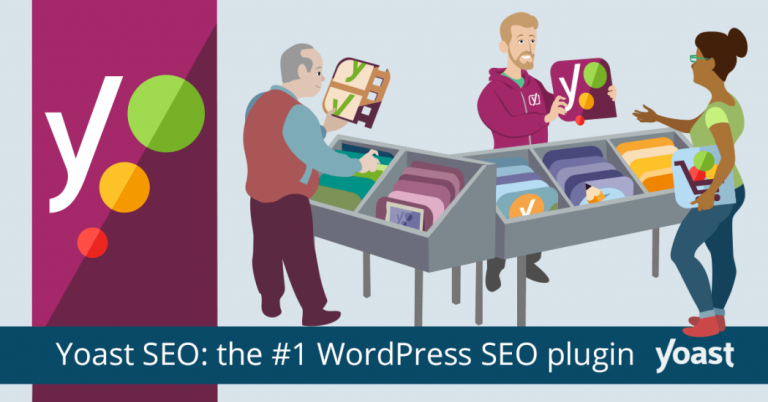 SEO is one of the most important elements of creating a successful website. SEO helps you get more visitors from search engines to your website. 
Yoast SEO is one of the most popular WordPress plugin of all time. Out of all the WordPress SEO plugins, Yoast offers the most comprehensive solution with all the features and tools that you need to improve your on-page SEO.
The Yoast SEO Plugin helps you:
Add Meta Tags (Titles, Descriptions, and Keywords)
Create Sitemaps
Connect to Bing, Google, etc.
Optimize Pages for Social Media
301 Redirects
Offers suggestions to better your site/page's SEO. 
Yoast SEO: Free
Yoast SEO Premium: Starts $89 for single site license.

Security should be a top priority for all website owners. iThemes Security offers a WordPress security plugin that is one of the best protection plugins you can get for your site.
This plugin offers:
WordPress Brute Force Protection
Strong Password Enforcement
Lock Out Bad Users
Away Mode
404 Detection
iTheme Security helps us block hundreds of thousands of attacks every month at Savvy Site Designs.
iThemes Security: Free
iThemes Security Pro: Starts $52 for single site license.

The WPS Hide Login plugin lets you easily and safely change the URL of the WordPress admin login form page to anything you want.
It doesn't actually rename or change files in core, nor does it add rewrite rules. It simply intercepts page requests and works on any WordPress website. 
WPS Hide Login: Free

The quality of your images on your website is very important, but full resolution images can slow your website speed to a crawl. That's why we recommend Smush Image Compression and Optimization. 
Smush Offers:
Optimizing all your images.
Resizes Images.
Compresses Images.
Improves Google Page Speed.
Incorrect Size Image Detection.
Unlimited Images.
and Much More.
Smush: Free
Smush Pro: Starts $79 for single site license.

Speed is an important part of your website's performance. It effects your visitors experience, as well as your Google ranking.
WP Fastest Cache helps increase the loading speed of your website's pages. When a page is rendered, php and mysql are used. Therefore, system needs RAM and CPU. With visitor growth comes more RAM and CPU usage, which will slow load times. So, you need a cache system not to render page again and again. Cache system generates a static html file and saves it.
WP Fastest Cache offers:
Desktop/Mobile Cache
Widget Cache
Minify HTML
Minify CSS
Combine JS
GZIP
Browser Caching
And Much More
WP Fastest Cache: Free
WP Fastest Cache Premium: Starts $49.99 for single site license.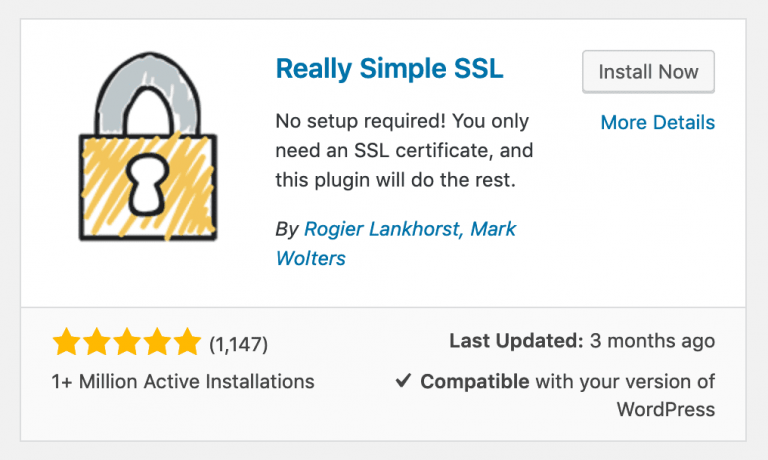 Having an SSL certificate issued for your website is an important security measure, an SSL encrypts your website. Also, Google has put in-place guidelines for website owners to add SSLs, for them to rank high in their searches. 
Really Simple SSL automatically detects your settings and configures your website to run over https.
Really Simple SSL: Free



Having a current backup of your website is a must! Updraft Plus allows you to schedule backups, backup now, clone, and restore your WordPress website easily. 
Updraft Plus offers:
Clone and Migration
Schedule Backups
Pre-Update Backups
And Much More
Updraft Plus: Free
Updraft Plus Premium: Starts $42 for a two site license.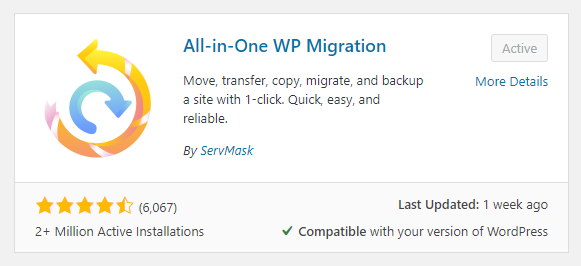 Like Updraft, All-In-One Migration allows you to backup and export your website to a file or location (Dropbox, Google Drive, etc…) of your choice. All-In-One Migration does not have the ability to schedule backups, but the reason it is on this list, is because it makes it so simple to migrate a complete website to a new location. Perfect for switching hosting companies or duplicating a website. 
This plugin exports your WordPress website including the database, media files, plugins and themes with no technical knowledge required.
Upload your site to a different location with a drag and drop into WordPress.
The only premium add-on to this plugin you may need, is an unlimited migration file extension. 
All-In-One Migration: Free
We hope you found this article and video tutorial useful. We do offer monthly web development packages, so if you are interested in learning more about our packages or just have any questions, please feel free to Contact Us.